Testimony
Home At Last
At 46 years of age, (33 years spent in Christ in a denomination,) a terrific unrest began to invade my being and I was not at peace where I worshipped. At the same time, unbeknownst to me, my husband was experiencing the same unrest.
Thank you, Lord Jesus.

B.W.

Back to Table of Content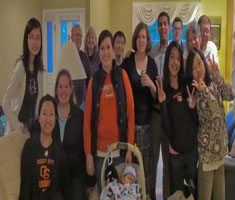 The Holy Word for Morning Revival is Special Fellowship Concerning the World Situation and the Lord's Move Week 3 : Spreading the Divine Truths and Seeing a Vision of the World's Ultimate Situation, God's Ultimate Move, and the Lord's Ultimate Recovery.

Calendar